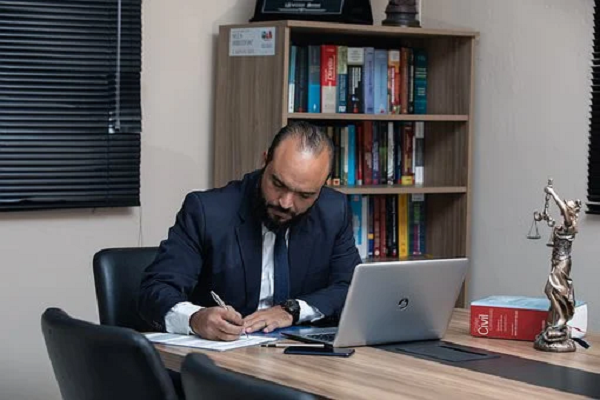 In the state of California you can take a number of legal actions on your own including representing yourself in a court of law. When many people consider a will, they often would not think of completing it without a lawyer. Depending on the assets you have, a simple will is something you can also do without a lawyer.
If you have a set of complicated documents such as a trust or estate plan, it's usually a better option to consider working with a lawyer to handle the complexities of these documents. Drafting a simple will to make sure that your assets will be transferred to your children or people that are close to you can be done without a lawyer however.
California Statutory Will
A statutory will must be signed by two witnesses and it can often be created using a computer-generated form. You can also download the form from the California State Bar website and simply fill in the boxes.
Holographic Wills
You can hand write your own will but this can often lead to difficulties with interpretation. A holographic will often does not deal with specifics in the estate plan. Writing down that your son will own your house and your wife has the option to live there could create problems as your wife could lose all equity in the home, your son might be forced to pay an extensive amount of taxes on the home and your wife may never have to pay rent to your son through the legal terms you've included. There's plenty of room for interpretation with a holographic will and this is why it's not often recommended.
In order to make sure that your assets can be protected and that your will can be legally binding, it's often best to go to a lawyer that has experience with state planning. This can help you to prepare for a number of unforeseen circumstances and ensure that your assets will be distributed according to your wishes.
This article was written by Alla Tenina. Alla is one of the best Bankruptcy Attorney in Sherman Oaks, and the founder of Tenina law. She has experience in bankruptcies, real estate planning, and complex tax matters. The information provided on this website does not, and is not intended to, constitute legal advice; instead, all information, content, and materials available on this site are for general informational purposes only. Information on this website may not constitute the most up-to-date legal or other information. This website contains links to other third-party websites. Such links are only for the convenience of the reader, user or browser; the ABA and its members do not recommend or endorse the contents of the third-party sites.