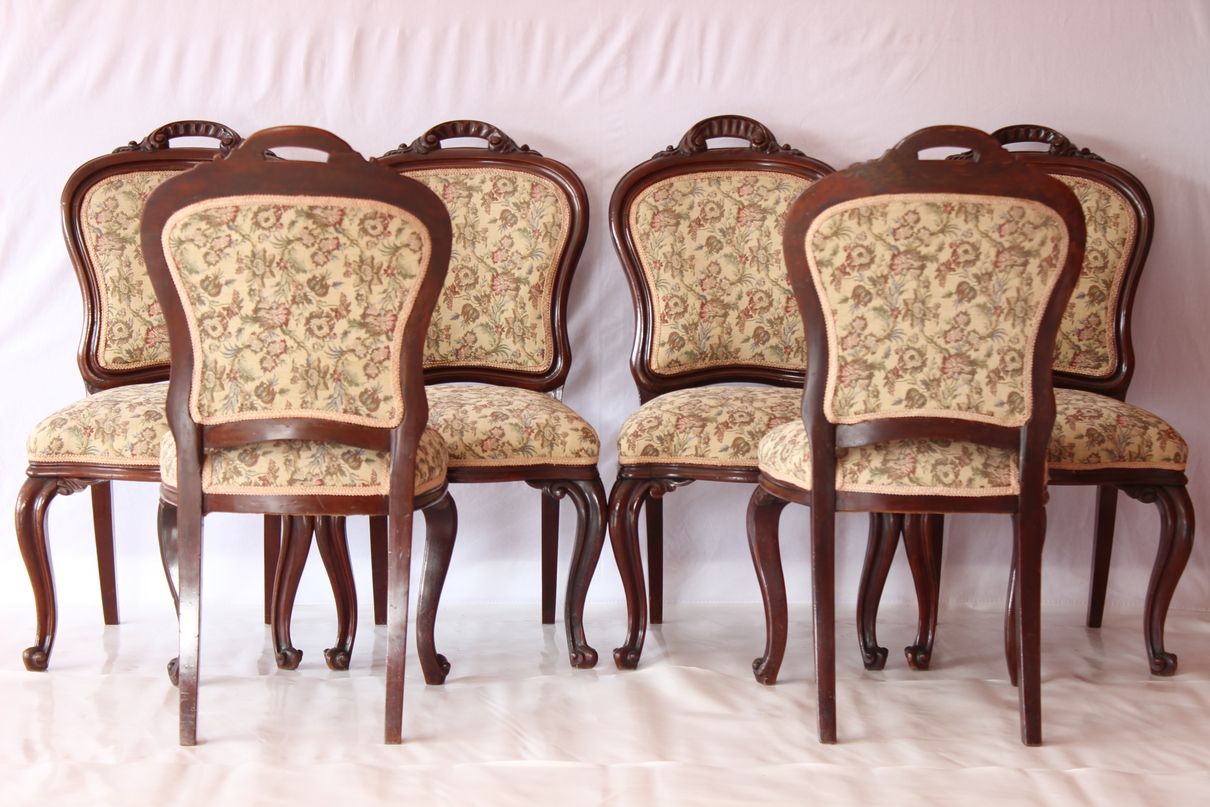 Whether you are refreshing your decor or planning a complete revamp, a pair of dining chairs can make a great difference in the outcome of your home decor. You can mix and match your chairs to create a unique yet interesting dining room decor. However, comfort should be at the top of your list while picking the chairs, as you would not want any discomfort while relishing your meals. Similarly, the comfort of dining chairs plays an important role while hosting brunch parties for guests.
Before buying a set of dining chairs, you must consider a few factors, such as the brand, type of chair, design, color, style, material, size, and budget. If you are stuck between too many designs, then here are a few best options that you can choose from:
Tobago Solid Wood Dining Chair Set of 2 by HomeTown:
These traditional plus vintage-looking chairs are made from Malaysian rubberwood. These chairs are ergonomically designed with a high back and premium-quality upholstery. The front legs of these chairs feature a rounded design pattern that makes them suitable for transitional or traditional decor. The solid wood construction makes these chairs durable and sturdy.
Alexanderia Solid Wood Dining Chair Set of 2 by HomeTown:
Available in a set of 2, these Alexanderia dining chairs are suitable for compact spaces. Their solid wood construction makes them sturdy and durable. The metallic pearl finish on the seat and back gives them a royal look. These are ideal for any transitional, traditional, or mid-century modern chairs. The wooden legs provide enough support making them robust.
Oakland Solid Wood Dining Chair by Woodsworth:
Something different and unusual, these chairs are perfect for a modern dining room setup. Made from rosewood, Oakland chairs are durable and robust. The rustic teak finish offers them a dual-tone color finish. These chairs have a short back and armrest. The cube-like structure of this classic and contemporary combo provides these chairs a unique look.
Kristal Solid Wood Dining Chair Set of 2 by HomeTown:
A stylish addition to your dining room, these chairs are prudently fine stitched with fabric upholstery. The chairs are made from rubber and bend wood featuring an Espresso finish. These Italian-styled chairs are apt for any modern, contemporary, or transitional dining setup that will surely add an element of grandeur. These chairs can pair beautifully with a sophisticated, marble-top dining table.
Anne Solid Wood Dining Chair Set of 2 by Amberville:
Another masterpiece constructed from rosewood, Anne chairs feature a warm chestnut finish. These dining chairs are available in a set of 2. The curvy legs, traditional motif carvings, and comfortable upholstery make these chairs perfect for traditional, mid-century modern, or transitional decor.
Compact Solid Wood Dining Chair Set of 2 by HomeTown:
The ingenious folding design of this chair makes it a top choice for compact spaces. It is ideal not only for indoor dining setup but also for outdoor areas, then be it terrace, verandah, or balcony. The strong rubberwood construction makes it durable and robust. The walnut finish gives it a classic look that will suit industrial, modern, contemporary, or transitional decor. It comes with leather upholstery. The short stature of this chair is apt for coffee tables or other shorter tables.
Gavin Dining Chair by Bohemiana:
A subtle combination of metal and fabric, this collection of Gavin chairs are perfect for an easy breezy dinner setup. Hang a few accent lights or filament bulbs over the round dining table and place these chairs as per your need to spruce up the decor. The simple design features a rounded bottom and high back made with metal rods topped with an upholstered seat. The metallic rods are smooth on the eyes, while the earthy colors of the upholstery soothe the mind.
Anderson Solid Wood Dining Chair Set of 2 by Hometown:
These tall-legged chairs feature a backrest and footrest for comfortable seating. These are perfect for a dining cum bar table. Their sturdy build makes them durable and sustainable. The seat is made from leather and is comfortable enough for the back.
Fabian Dining Chair Set of 2 by Bohemiana:
The metal build makes these chairs sturdy and durable. The bold red color is perfect to match your modern decor and can be placed in the outdoor dining setup. The curved legs and crossed back design is quite unique and out-of-the-box, that will adorn the dining room ambiance.
So, what are you waiting for? Grab your set of ingeniously designed dining chairs and bedeck your dining room with an element of charm and style.