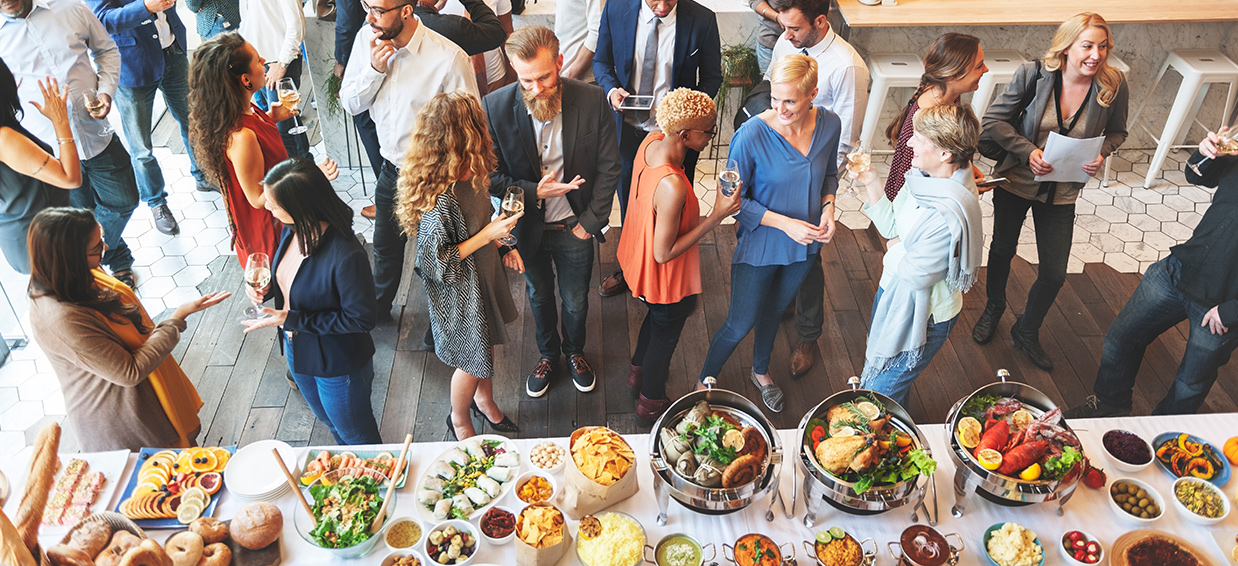 Ordering catered buffets can be a highly stressful and fuss filled task for host or event planners. Often times, hosts either order too much food or end up having to request for top ups. How then can you get just the right amount and with great variety? In this article we give you must follow tips for getting your catered food order right.
Confirm the Number of Guests Early
The first step you should take is to confirm the number of attending guests early. While it is true that people can be unpredictable and that a buffer amount of food should be catered, you will still need a base number to order food for. Getting your guests to RSVP ahead of time with the promise of food for them but not those who do not RSVP can be a great way to confirm the bulk of your guests early.
Avoid Over Ordering Staples & Desserts
Many hosts over order two types of dishes, staples and desserts.
Staples refer to dishes such as fried rice and noodles. While your catered meal will certainly not be complete without them, but a high percentage of the time, they are not finished. This is because once guests have had about half their fill, they start to go for more tasty items such as your meats. In order to maximise their intake, they tend to avoid the staples, which can be highly filling.
Desserts is another dish that should be ordered in moderation. Most people are unable to stomach multiple sweet desserts and thus will not finish the entire serving. More importantly, by the time your guests start having dessert, they are likely to be more engaged into personal conversations, with less focus on food.
Check For Alternatives
It is natural that not every item on the menu is agreeable with you or that you may really desire a dish that is not in your chosen set. Rather than order the dish ala carte, you should check with your caterer if a dish in your set can be exchanged for it. You can also offer to top up the difference in order to sweeten the deal for the caterer.
Try Mini Buffet Catering
If you are on a tight budget or wish for a quicker fuss free setup, then consider order mini buffet catering. Instead of having the traditional long table with heated dishes, mini buffet catering provides you with ready to eat food in disposable containers.
This means a quick set up and easy transport of the food. Consequently, caterers tend to charge less for this type of setup. Equally important is the increased amount of flexibility that they offer, with less requirements being built in by caterers.